What are Essentials:
Its those items that are you "go-tos" they are a part of your everyday. Its you, it suits your personality and your lifestyle.
With essential items, because its such an important part of your wardrobe- its worth spending a bit more on them- whatever your budget can allow you.
If its an item you are going to spend a chunk of money on- spend some time researching- know yourself- what you need to carry in your bag and the options available to you.
So lets start:
Essential Handbags: the purse is one of the most functional hardworking accessories sitting in our closet- with so many choices out there it can be overwhelming- so lets break to down. Starting with
Lets start with an everyday work bag:
Everyone's job is different- what you need to take with you to work would vary- and well your handbag becomes a part of your attire.
If you work you will need a trusty work bag. It carries important materials- notes- laptop, maybe a makeup pouch and everything else you need to perform and excel at work. So with that in mind- you want your bag to yes, look professional not flashy but still attractive. And its definitely a good place to step it up and make a good investment. Now this doesn't have to mean a pricey designer brand- but just a well made, good material, sturdy durable hardware- zippers must be nice and smooth etc.
For this video I will cover the most basic ideas for each category.
This bag is a great example of something that's a typical work bag. Its a top handle hand bag with an adjustable removable shoulder strap. This is good so that you can carry your bag in different ways so that its doesn't start hurting one part of your body. It also gives you the option to remove the strap and tuck it away all together and use just the top handle and carry it off your arms.
It's structured, it has many compartments and it's in a classic black leather. Keep in mind that your work bag is exposed to the most wear and tear over time- so choose sturdier options. Fabrics that won't scratch easier, easy to clean that kinda thing.
Its a classic neutral, such as black, is always a good safe choice, that way you know it compliments any kind of ensemble, it can work in a professional or formal setting, and it looks chic. A design like this is timeless and versatile. This one in particular is lovely, because of the quilting and the texture.
Here is one from zara.com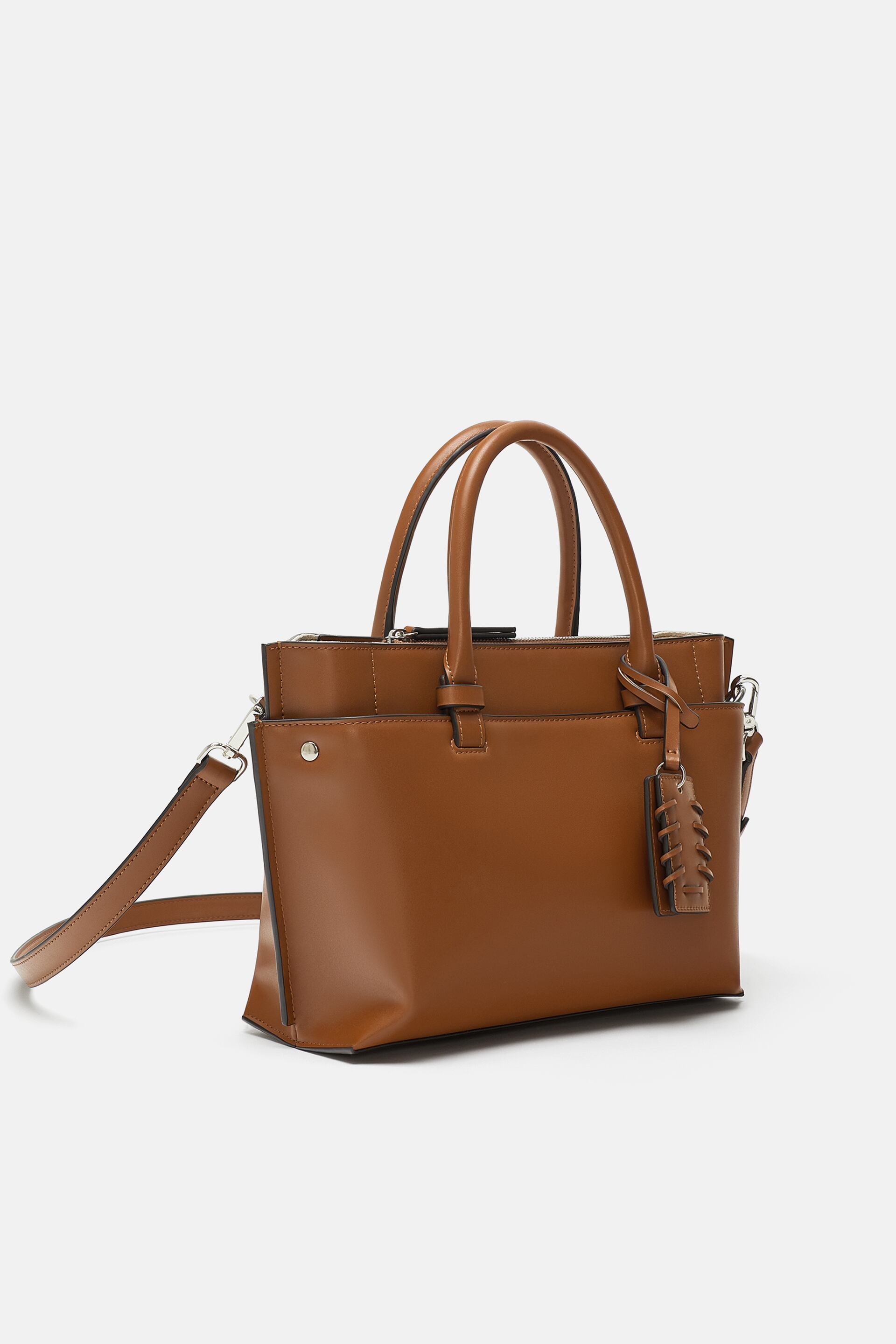 A durable tote.
If you work in at the creative field or you're a busy mom on the go- and you find that you are lugging around all sorts of things, like swatches, water bottles, snacks, extra pairs of shoes a durable tote is the perfect bag for you. I would recommend going for a one that's structured with sturdy straps. A lightweight one will be a good choice as well.
This style is a very versatile one, it can be used with a polished work look, on a more casual shopping day and as a great carry on.
samedelman.com $89.99US
Ralph Lauren: macys.com $99.00US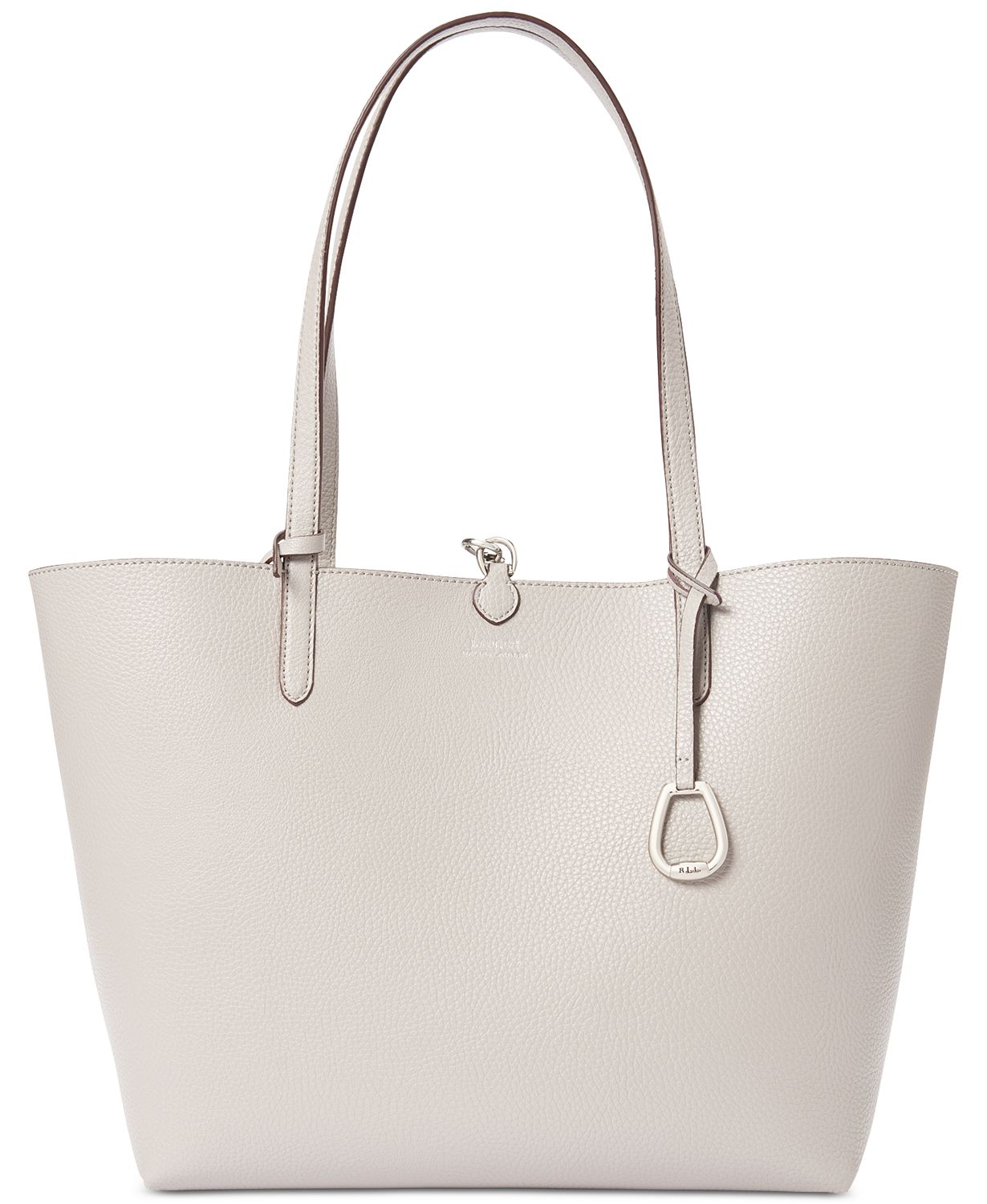 Essential Bag #3
The crossbody Purse
This bag is a definite must have- for anyone. Its amazingly wearable and comfortable It leaves your hands blissfully free while keeping your things close. With so many options available its easy to find one that suits your budget and functions in the way you would like it to. A good crossbody should be lightweight, with a sturdy adjustable strap, a closure that's easy to get in and out quickly . If you are opting for a larger size, go for a material that's less structured, for a smaller size you would want a more structured design. Opt for a medium seized option- this would be the most functional.
zara.com $23.00US
Mini bag-
For those nights that you don't want something huge or don't want to carry a clutch. They fit perfectly on your shoulder and its the right size to hold the necessities.This is something you can defiantly have fun with- choose a vibrant color
mango.com $25.99US
mango.com $99.99
thank you.. xoxox
Vanita